Geriatric Orthopaedics, Joint Replacement Surgery, Fractures Arthroscopy, Sports Medicine Orthopaedics, Knee & Hip Joint Surgery
Soni Hospital, 
Shastri Nagar, 
Bhilwara, Rajasthan 311001
There is professionally managed fully equipped with latest & modern machines, best quality medical facilities & highly experienced specialty experts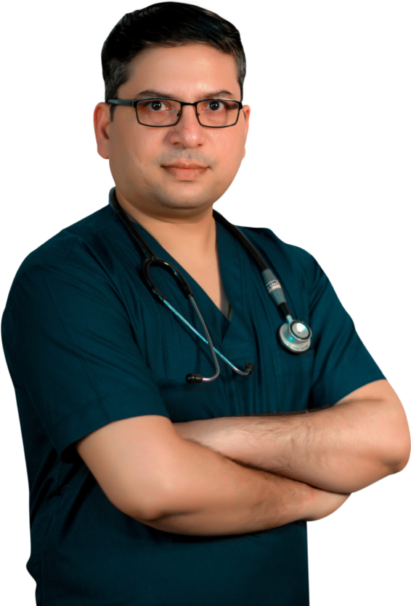 Dr. Arun Dungarwal is well known orthopedic surgeon in Rajasthan. He is currently practicing as Chief Consultant orthopedic surgeon at Soni hospital, Bhilwara, Rajasthan. He is specialized in knee and hip surgeries ranging from mini-hole arthroscopies to total joint replacement surgeries.
His special field of interest is replacement and arthroscopic surgeries. He did his post-graduation from Sawai Man Singh medical college, Jaipur which holds One of the largest orthopedic departments in the nation. After post-graduation he has specialized training for joint replacement and arthroscopic surgeries from various reputed center across the globe.
Now he is focused on knee replacement, knee arthroscopies and complex trauma surgeries. He is currently performing more than 700 complex joint surgeries a year. He is one of the trusted knee specialized doctor when it comes to treating high profile sportsmen.
With us, you will also be able to get a second professional opinion from orthopedic specialist regarding any issues that you might be facing. We make sure to analyze every possibility and we'll present our opinions considering ever possible option.
"I had my left knee ACL and medial meniscus repair surgery on july 2021, all went good ,thanks to Dr. Arun sir ,he is expert in this field ,I will highly recommend him looking his communication and knowledge over the area he is working. I wish everyone Speedy recovery. Feel free to trust Dr. Arun sir.He has got vast experience. Thanks Dr.Arun Dungarwal sir"
"Well experienced doctor. Online consultation provided was too good with appropriate remedies; resolved all my queries. Professional and empathetic attitude. Thanks a bunch Sir! I will always consider taking consultation from you.."
"Had already consulted 2 doctors who denied any fracture but took Dr. Arun Dungarwal only a few secs to diagnose the problem.His demeanour really put me at ease. Very calming, polite and understanding One of the best Ortho available in Bhilwara- Rajasthan. Highly recommended